Refillable Haircare Products for a Cleaner, Greener Planet
Plastic waste is a slow killer. Once in the environment, it chokes marine life, contaminates the food chain, and attracts toxic chemicals.
Worse still, research shows that only 9% of plastic is recycled, while 22% of it is mismanaged. It is definitely aggravating and already daunting environmental crisis.
Every new haircare product is another single-use bottle in the trash cycle. Considering how many bottles we go through each year, the impact is terrifying.
There's no time like now to overhaul single-use plastic from your haircare routine. And refillable hair care pouches are a great place to start.
Here at A Simple Planet, we're serious about saving the planet. That's why we offer refills on all our products. Just order a 17 oz. refill pouch when you run out of product- it's as easy as that!
Zero-Waste Shampoo and Conditioner Refills
Our refill pouches come with a postage-paid envelope to send the pouch back to us.. We clean, sanitize, and refill the pouch before sending it to another customer!
By purchasing our refillable pouches, you eliminate a single-use bottle from the landfill. Plus, you contribute to a program looking to do away with double, triple, or even quadruple-use bottles. Each zero-waste package indicates how many bottles it has helped stamp out, and the numbers sure add up!
A Guide to Ordering Refillable Hair Care
Ready to indulge in our refillable hair products? Here's a step-by-step guide.
Order a 17 oz. refill pouch for any of our products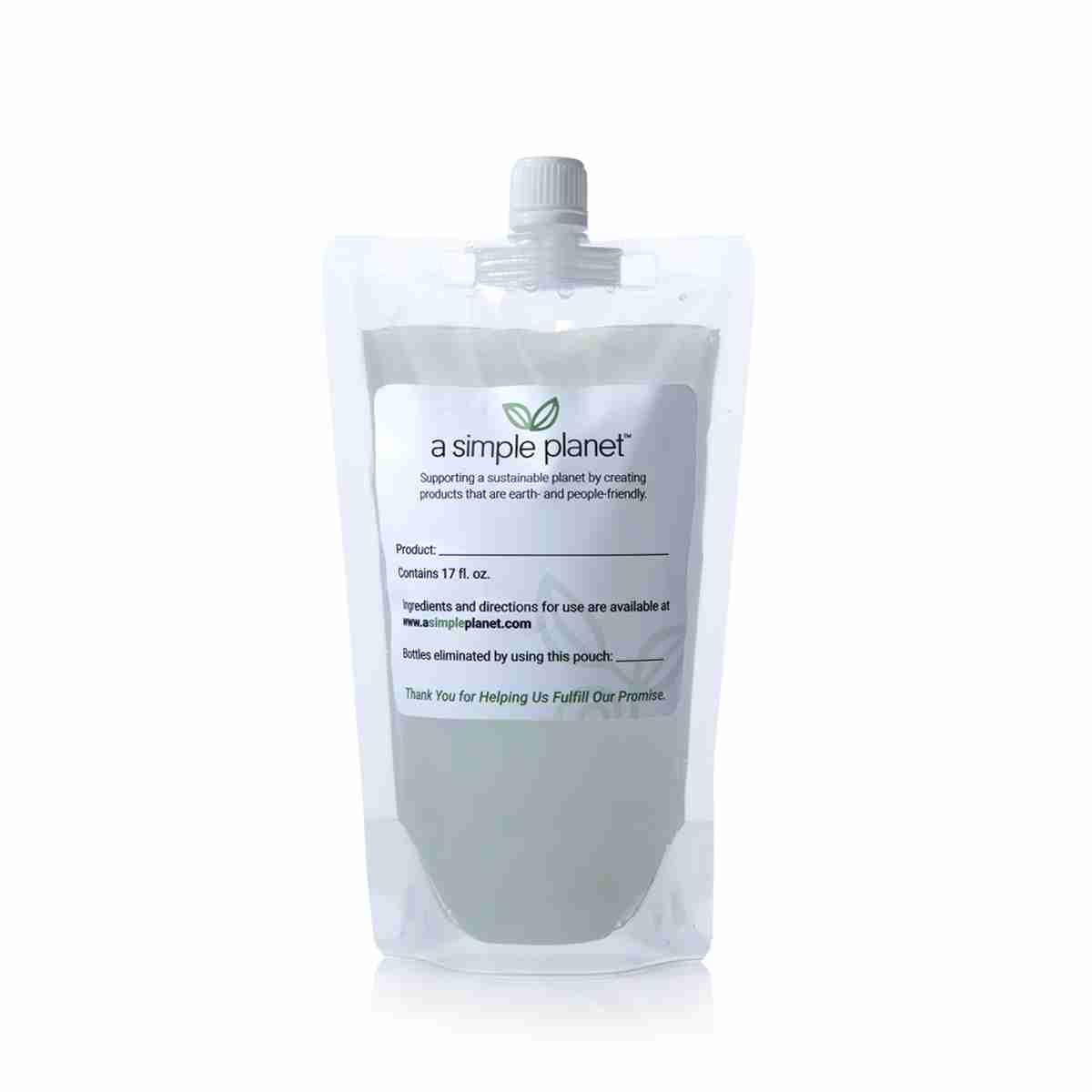 2. The refill pouch comes with a return envelope and shipping label (Note: This is only available for customers within the U.S.)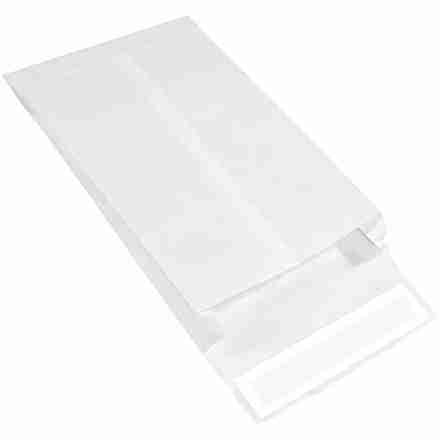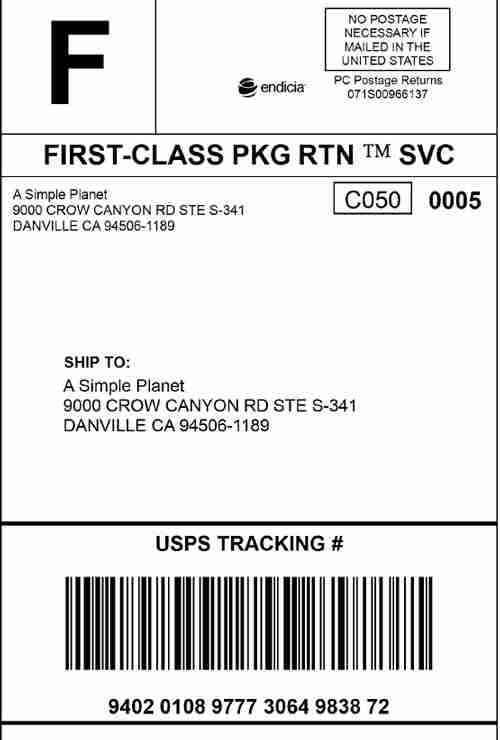 Empty the pouch into your own container.
Place the empty pouch in the envelope and send it our way!
Don't forget to stuff paper filler and instruction sheets into the envelope to be reused.
We'll clean, sanitize, and refill the pouch before shipping it again.*
*Cleaning Routine – our pouches are washed together in a large group using cold water, biodegradable soap and 3% hydrogen peroxide, then they are hung in a warm air dryer until dry.